We are Makeitout. We provide highly customized and technologically advanced Room Escape games, often with a lean towards the sci-fi side. We put much effort into providing unique puzzles and effects. You find us in the heart of Vaasa, since 2015. Welcome!
Christmas opening hours
Order your Christmas giftcards at latest 17.12 by e-mail or drop by our shop:
16. - 20.12: 4 - 8:30pm
21.12: 10am - 8:30pm
23.12: 9am - 12
(Earlier birds, please check availability by mail.)

New look, new game, new site, same management
Yes, we just upgraded! Customer satisfaction and uniqueness are still our #1 and #2 priorities. These have been constantly at heart during the year long renewal process and we just reached the finish line. "The Extremist", a.k.a. "codename: Gamechanger" will be activated in our booking system during incoming weekend.
// 17.5.2019

Games
The Extremist
The Reactor
The Extremist
We're back in 1995 and the Finnish central intelligence is blindly chasing the rare chemical TRS-7 that disappeared last week from a Vaasa-based chemical research laboratory. Your team has received an anonymous tip and must act immediately without informing the headquarters. You find the exterior-wise completely ordinary looking house, but once you get past the unlocked door that slams shut behind you, you notice that everything is not the way it should be. It's no coincidence that you've been led here.
The Reactor
The city of Vaasa administers year 1989 Vaskiluoto - I, the world's safest nuclear power plant. During the last week, professor Øynstein has updated the cooling system of the nuclear core and now the control room is sending out inconsequent data. Probably nothing serious; however, since there is no sight of the professor, as the experts you are called in to check what's causing the faulty data feed.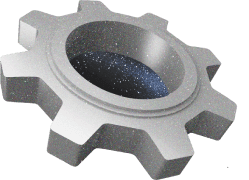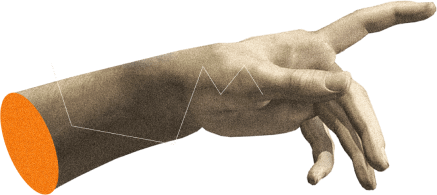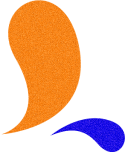 Prices
The Extremist
The Extremist, Mon-Sat
A group may consist of minimum 2 and maximum 6 persons. *

Book now
or
Extremist, students, Mon-Thurs **
A group may consist of minimum 2 and maximum 6 persons. *

Book now
The Reactor
The Reactor, Mon-Sat
A group may consist of minimum 2 and maximum 6 persons. *

Book now
or
Reactor, students, Mon-Thurs **
A group may consist of minimum 2 and maximum 6 persons. *

Book now
* We reserve the right to, if necessary, shorten your game time if you arrive later than 5 minutes before scheduled start. Prices incl. VAT.
* Age recommendation is 12+ for The Reactor and 15+ for The Extremist. If your group includes players under 15 years of age, at least one player must be a grown-up.
** This rebate applies to second- and higher degree students who have student cards with valid stickers. The student rebate is personal.
FAQ
Makeitout what?
Makeitout is the registered trademark of RB Consult Ab Oy. The name describes the task well: your group is locked into a room and you have 60 minutes to make it out.
How do I pay?
Currently, you may pay in cash or in advance by bank transfer to account number: FI53 4958 0010 0758 48.
If the latter option, remember to show your receipt at checkout. Companies can also pay by invoice.
Will I need previous experience or any special skills?
Nope, everything you need to know is incorporated into the room.
Do the rooms induce claustrophobia?
Nope, the rooms are monitored via camera and you can get out whenever you want. The door can be opened from both sides in case of emergency.
We're a group of seven, are we allowed to enter the game?
A group may consist of a maximum of 6 people. We recommend that you either book both rooms at the same time, or the same room at two consecutive available times.
Note! We are updating our game collection during Q1/2019 and will during some periods have only one game available.

Can I buy a gift certificate from you?
Yes. The gift certificate is not game-dependent, hence can be used for either of our games. Since our opening hours as a rule of thumb coincide with bookings, we recommend checking regarding the pick-up. You can also order it by mail (please note that EUR 1,90 will be added to your invoice). Please ask for further details by mail.
Is strength or agility needed?
Nope, the tasks you will face are accomplished by logical and creative thinking. If you are using violence, you are doing it wrong.
Do I need to make a reservation?
Yes, you need to make a reservation via the online reservations system which closes 24 hours prior to each available time slot. Should you need to cancel a booked game, you can either inform us by mail or use the cancellation link provied by the booking confirmation you received by e-mail no later than 24 hours before your reservation starts.

Should I be afraid?
Though it might get scary, keep in mind there is nothing dangerous in here.
Anything particular I should bring?
Fully functional minds. Perhaps a detective's hat will assist you with putting your game face on.
Special reservations
Want to make a reservation under 24 hours before it starts? Or you want to book both games simultaneously? Please drop us a mail and we will try to arrange this for you.
I have a gift certificate for x persons, but your pricing is game-dependent...?
While upgrading our game supply 05/2019 we also adjusted our pricing to be game-specific. Gift certificates dated before 17.4.2019 still entitle to a game of your choice either according to therein stated amount of persons or according to previous pricing. Example: you have a certificate valued at 100€ dated 1.4.2019. This still entitles to an Extremist game for 4persons, even though it is priced as 112€.